Everyone warms to our ice cream!
As part of the Belgian dairy cooperative Milcobel, we at Ysco focus on the production of ice cream. We focus entirely on the Private Label market in Europe. We work closely with almost all the mainstream European retailers for the co-creation and production of their home brand. Our mission is to produce delicious and affordable ice cream under their label.
We have two production sites: Langemark in Belgium and Argentan in France. We produce around 190 million litres of ice creams per year, using 28 fully automated production lines. In the peak season, no fewer than 1,000 employees help us with our activities.
Just before the start of the busy summer season, we have stocks of more than 120,000 pallets of ice cream in all shapes and weights. Our all-year-round ice creams also ensure a significant supply throughout the year. This way, all of our customers can be supplied upon demand and according to their expectations and specifications.
Our core values are quality, safety, sustainability, automation and service.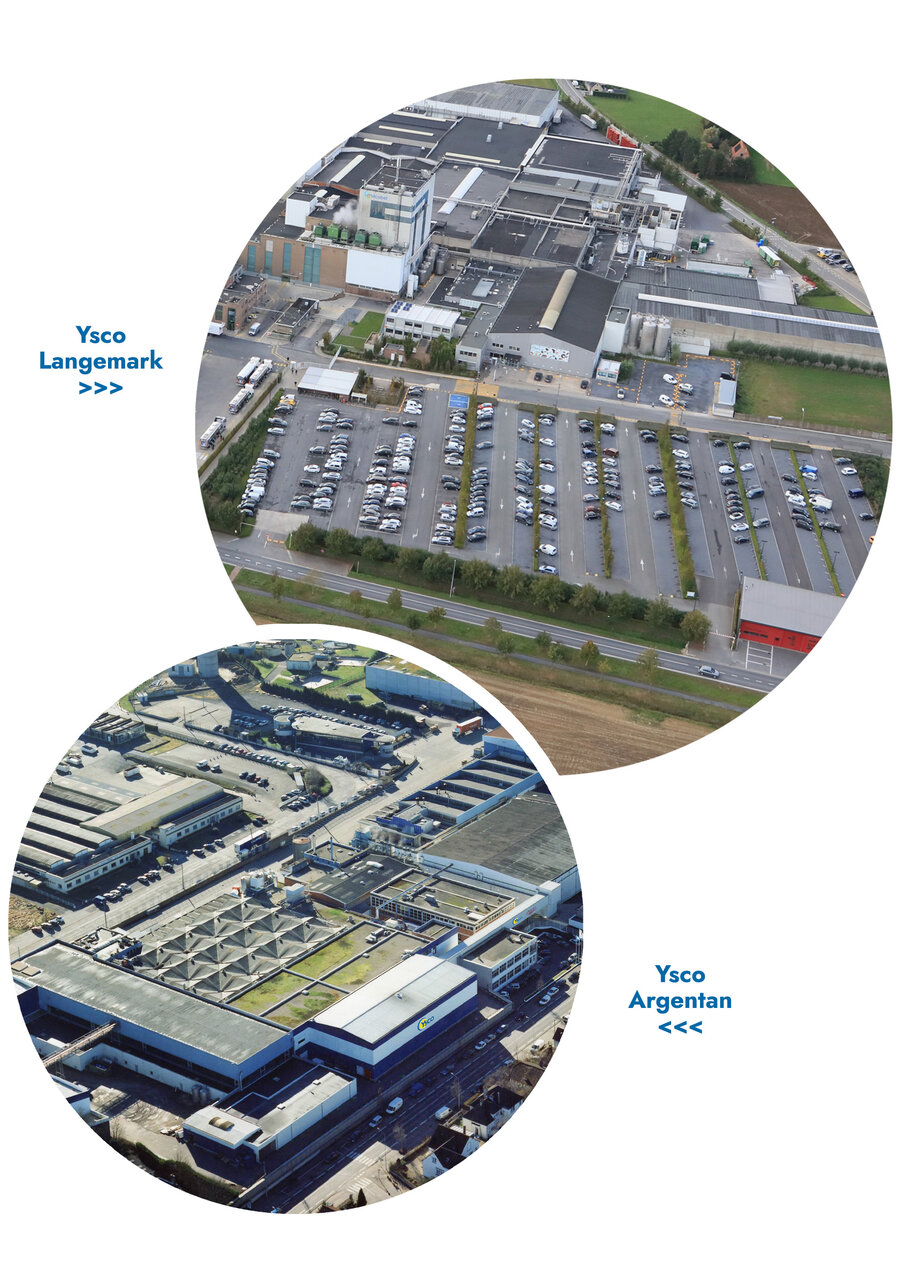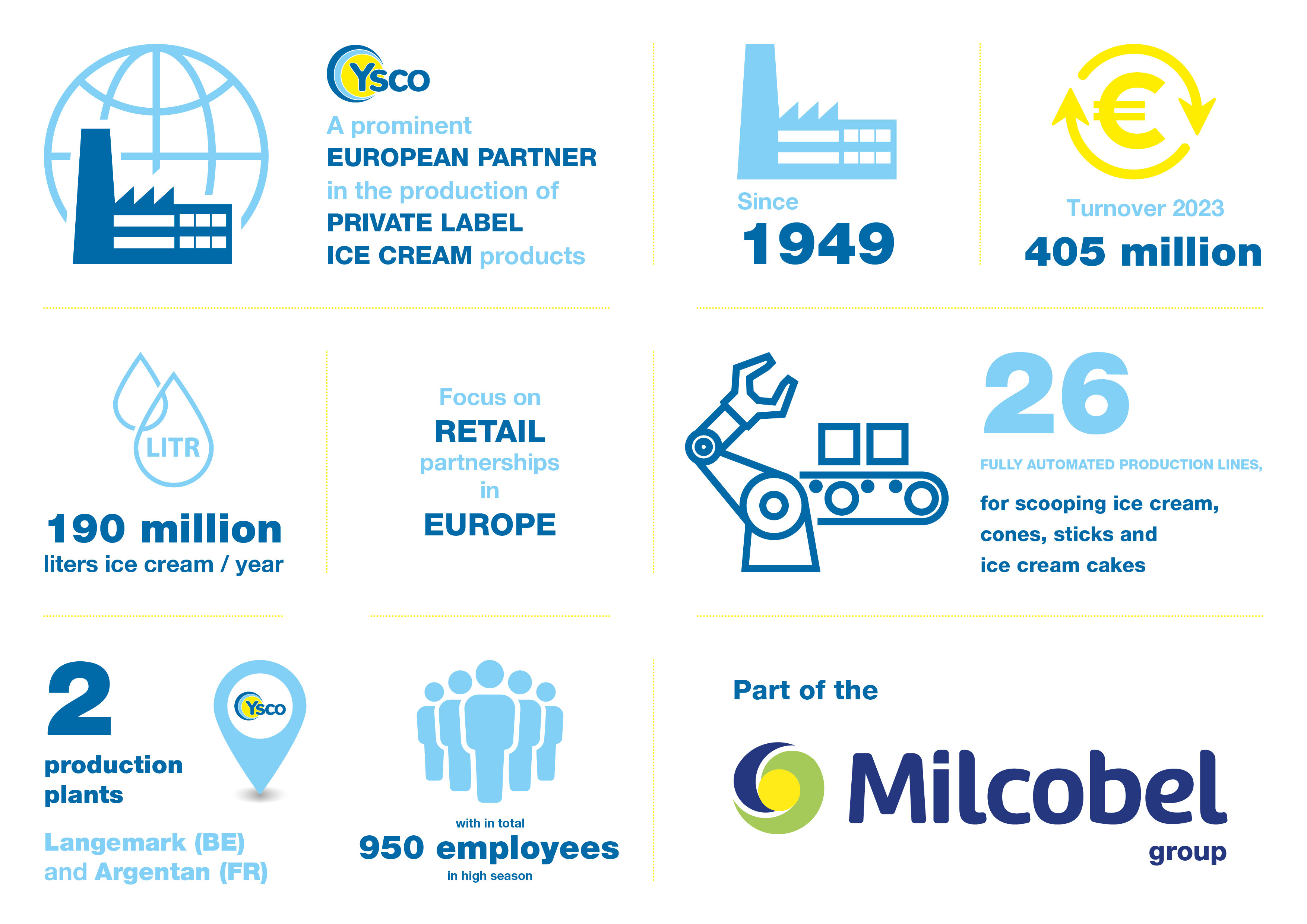 Mission - vision
Ysco's mission is to produce delicious and affordable ice cream that can be enjoyed on the go or at home, always based on the latest trends. In the process, we take into account the well-being of all parties involved.
Our vision: We deliver to European retailers and clearly focus on growth within these 3 subcategories: (extruded and moulded) sticks, ice cream and cornets. By means of constant optimisation and innovation, we want to be a specialist in the category of these product groups within the Private Label segment. Ysco is continuously investing in additional production capacity and additional storage space, thus continuously strengthening its already solid position as the second largest ice cream manufacturer in Europe. Teamwork and future-oriented thinking are the core values of our employees.
Do you want to help build our future?